Call Cosmetic Laser Institute at 1-888-763-9754 or Request an Appointment
Fine lines, wrinkles, uneven skin tone, acne and surgical scars, keratoses, broken capillaries, rosacea and hyperpigmentation are just some of the conditions that we treat at the Cosmetic Laser Institute. Aside from our state-of-the-art injectable and laser skin care treatments, we also offer an assortment of surgical cosmetic procedures to enhance, lift, re-shape, and smoothen out parts of the face and body.
A Subsidiary of Healthpointe
A subsidiary of the multi-disciplinary healthcare organization Healthpointe, The Cosmetic Laser Institute brings together highly qualified doctors, plastic surgeons, and other licensed medical personnel to give you the best and most advanced laser and injectable skin care treatments available in the market today, as well as the latest in cosmetic surgery techniques and implant devices. We are committed to providing our patients excellent skin care and cosmetic surgery advice and treatments that are tailor-made to meet each patient's individual cosmetic needs. Call us today to schedule a complimentary consultation to learn more about our products and services, as well as what procedure will work best for you.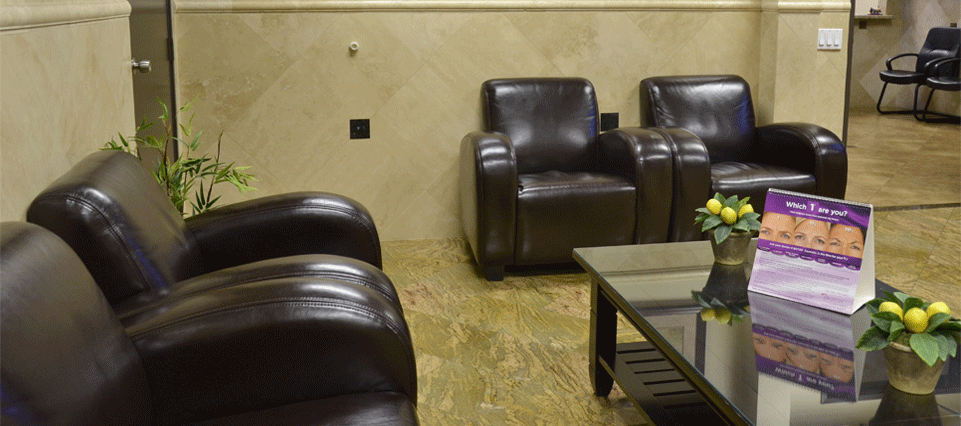 Here at the Cosmetic Laser Institute, we care about our patients and their individual skin care and cosmetic surgery needs. During consultation sessions, we make sure that we get to know our patients better to understand their needs and recommend safe and effective treatments that can be performed alone or in conjunction with other treatments for optimal results. First time patients can schedule a complimentary consultation session in order to learn more about the products and services we offer, as well as answer any questions they may have about skin care and cosmetic surgery treatments, how they work and the risks involved with each procedure.
State of the Art Technology
At the Cosmetic Laser Institute, our patients experience state-of-the-art laser technology and the latest in injectable skin treatments can do for the skin. Our laser skin care treatments consist of Skin Tyte™, Photofacial (BBL), Laser Hair Removal, ProFractional™, Blue Light Acne Treatment, MicroLaserPeel™, and Vein Treatments using only the best and most advanced lasers available to ensure optimal results and minimal discomfort during and after each treatment. For those who want to take a more aggressive approach to looking their best, we offer cosmetic surgery and reconstructive surgery procedures that target both the face and the body. These procedures include liposuction, face lifts, neck lifts, nose reshaping, chin implants, breast lifts and augmentation, butt lifts and augmentation, tummy tucks, arm and thigh lifts, and a number of other corrective and cosmetic surgical procedures aimed at tightening, sculpting, and toning different parts of the face and body for smoother skin and a better silhouette.
Southern California Locations
Our clinics are located all over Southern California, making it a convenient destination for all your skin care and cosmetic surgery needs. Experience what it feels like to have young looking, radiant skin and a perfectly toned body once again. Feel free to browse through our website to learn more about the Cosmetic Laser Institute, our doctors and the services we offer. Feel free to call us at our toll free number 1-888-763-9754 or request an appointment for more information.